What is the official currency in Spain?
<br> The currency of Spain is the Euro (EUR). One EUR is equal to 0.86 GBP (correct as of 11:00 GMT on 23 September 2021). So, in Spain, you'll see the symbol € to denote prices. Note: you can check the <a href="https://www.ecb.europa.eu/stats/policy_and_exchange_rates/euro_reference_exchange_rates/html/eurofxref-graph-gbp.en.html" target="_blank">European Central Bank website</a> for the EUR's latest value against GBP. <br> <br> Each Euro comprises 100 cents. Cents are available in eight different coins: 1, 2, 5, 10, 20, and 50 cents. Meanwhile, Euro banknotes come in seven denominations: 5, 10, 20, 50, 100, 200, and 500 Euros. Plus, you'll find 1 and 2 Euro coins. <br> <br>
Do I tip in Spain?
<br>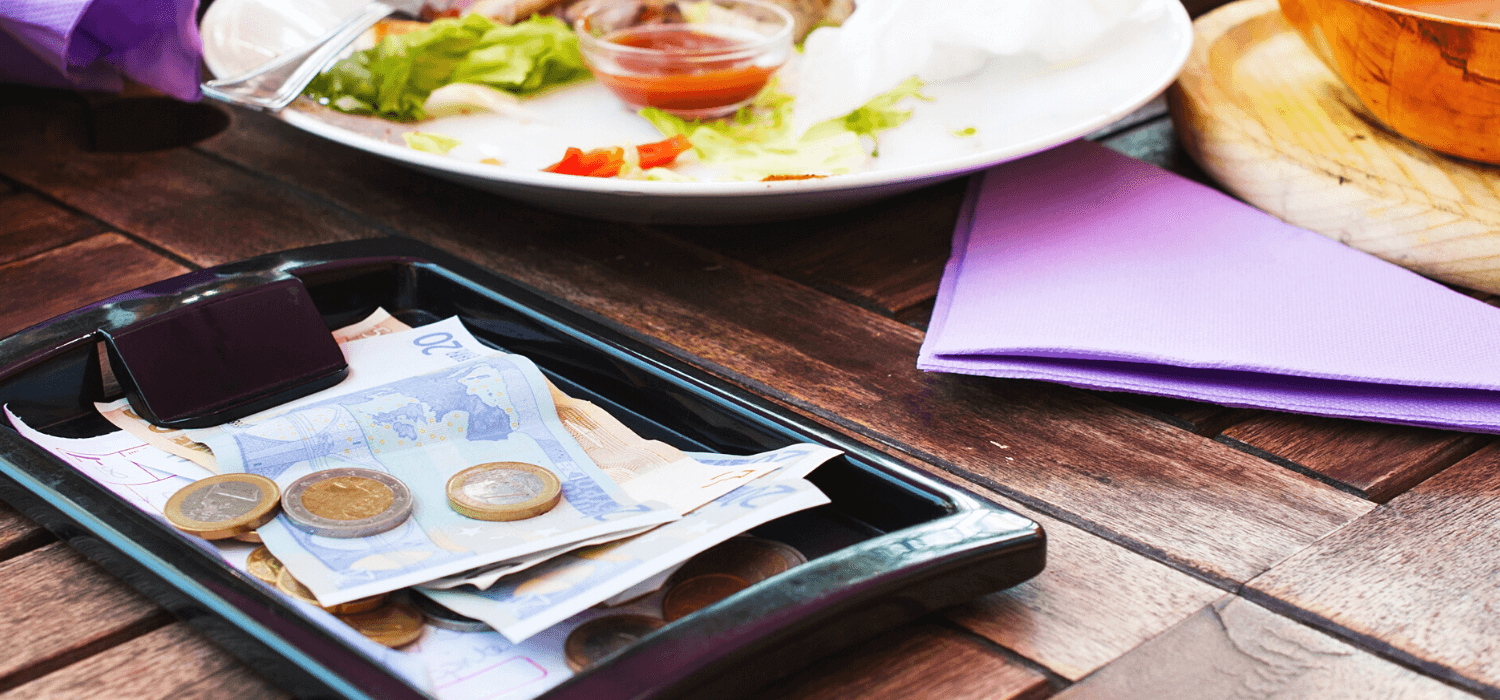 <br> <br> While <a href="https://www.spain.info/en/travel-tips/coins-banknotes/" target="_blank">neither a legal requirement nor customary</a>, Spain welcomes tipping and kindly appreciates the gesture as a mark of exceptional service. That said, those working in the Spanish hospitality sector are typically full-time employees who are paid a salary. <br> <br> If you go to a café, which offers a set-price menu and serves pre-prepared simple meals and light snacks, you're not expected to leave a tip. But if you're particularly pleased with service, you can tip with a few coins. For example, if the bill for two people amounts to 20 Euros, feel free to leave 1 or 2 Euros. Simply leave the small change on the table in the tray your bill was delivered on. Or for a more personal touch, hand the gratuity to the waiter directly. <br> <br> If you opt to eat out at restaurants, there's also no need for you to tip waiters. But if your party is a big group with a considerable number of requests, met by an excellent meal and accommodating service (free coffees, translating the menu, tailored meals etc.), you may want to leave a generous tip – anywhere between 5% and 10% of your total bill, rather than a few coins, is considered normal. As for high-end or Michelin-star restaurants, tip 10% if you feel the food and service was value for money. It's a good practice to leave tips in cash, if possible, as it's not common for servers to receive tips paid alongside the bill via card. <br> <br> Some restaurant bills may cite a 'pan' – which is to 'cover' the bread served on the table, regardless of whether or not you eat it. On arrival, if you do find bread on the table and don't wish to eat it, ask your waiter to kindly remove it. Alternatively, some restaurants may include a service charge on the bill – in which case, there's no expectation for you to leave a tip. At bars, if you're seated and ordering drinks, tipping is not a given. But if you're getting table service and drinking elaborate cocktails, then you can leave a few Euro coins as tips. <br> <br>
Using cash in Spain
<br>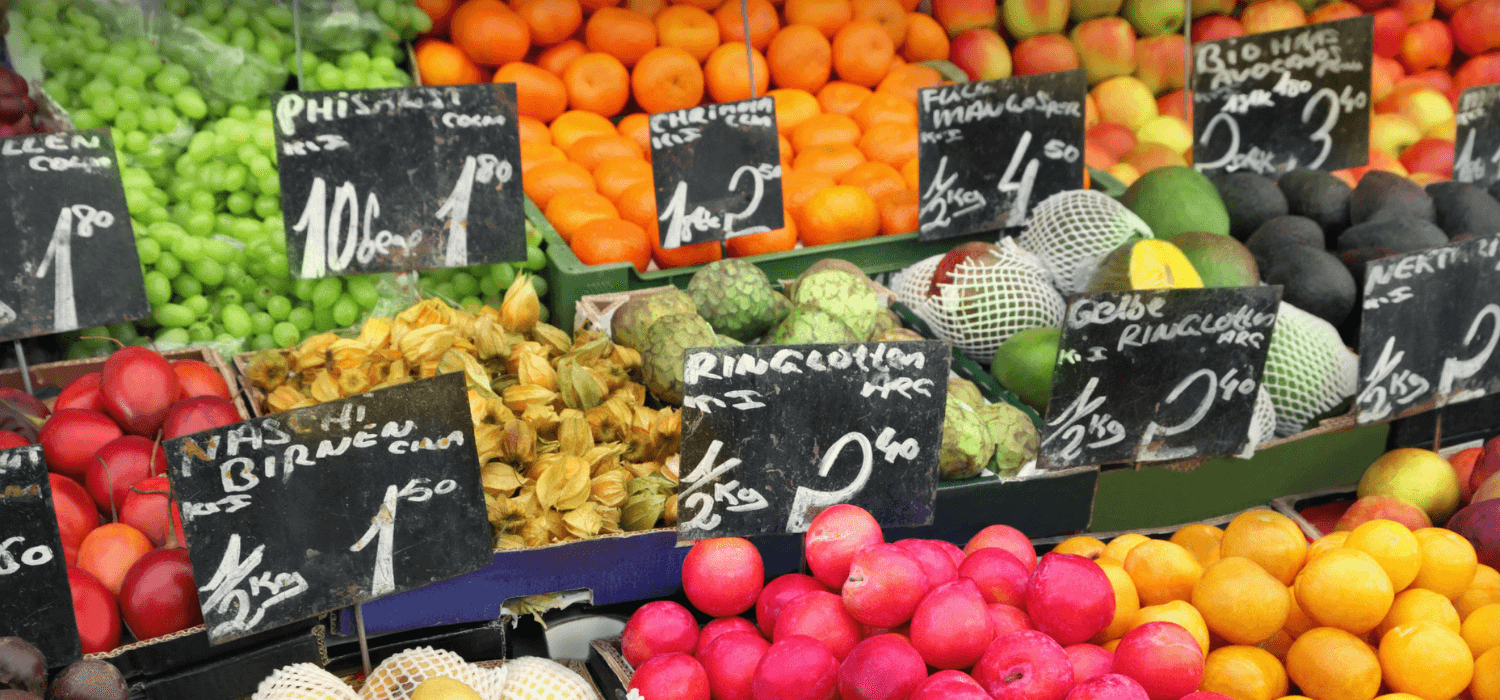 <br> <br> For every trip abroad, our experts recommend for you to always take a small amount of cash – useful for minor buys; everything from paying for initial airport-hotel taxi transfers to tipping, where applicable. <br> <br>
How to use the Caxton pre-paid travel card?
<br> You can transfer the rest of your holiday spending money to a Caxton pre-paid travel money card – for safe and secure spending. <br> <br> Cash is no longer king in Spain (even more so, given the Covid-19 pandemic), and almost all establishments accept credit and debit cards. <br> <br> Most international banks and card providers charge a fee for you to use their ATM machines. With a free Caxton pre-paid travel money card, you can open and access an account via our website or mobile app. Through either platform, you can top up your Caxton pre-paid travel money card and lock-in favourable exchange rates – both ahead of travel. <br> <br> On arrival in Spain, you can spend in shops and pay for meals and drinks in Euro – using your Caxton card, at any outlet that accepts MasterCard (simply look out for the logo). And you won't incur any international fees, when you use said card to withdraw cash from ATMs; regardless of the sum or number of times you need to use the card. <br> <br> We recommend that you also take your bank card with you on a trip, as a backup option. If you do so, remember to inform your bank prior to travel – so any overseas transactions are permitted and not identified as fraudulent. Note: all major bank cards are widely accepted in metropolitan areas and Spanish tourist hotspots. But be prepared for fees and high exchange rates. <br> <br>

<br> <br>
The price of food and drink in Spain
<br>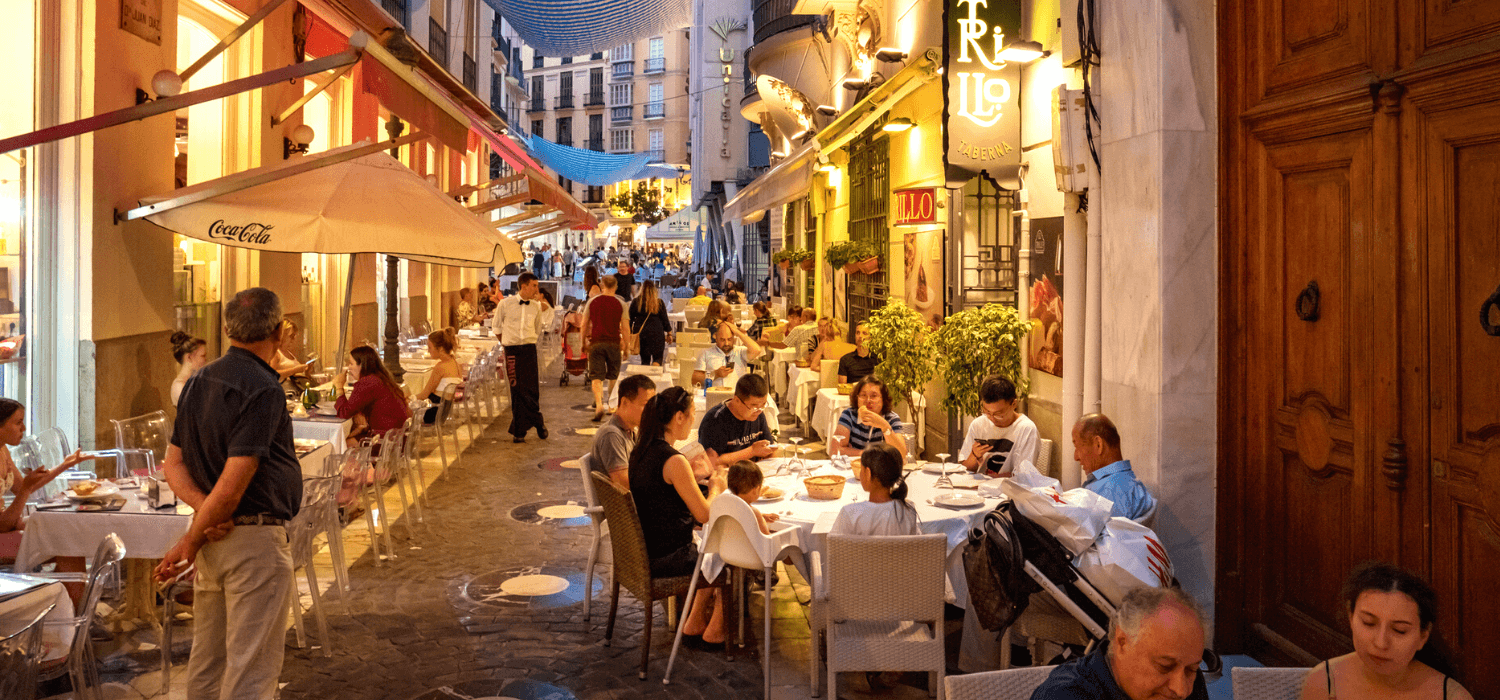 <br> <br> As a rough guideline, below is a list of the average costs of spending in a day in Spain. <br> <br> • Domestic beer = <a href="https://www.expensivity.com/beer-around-the-world/" target="_blank">€2.74</a>; <br> • One-way ticket on local bus = <a href="https://www.expatica.com/es/living/transportation/public-transport-spain-101423/#transport" target="_blank">€1.40 to €1.60</a>; <br> • Inexpensive restaurant meal = €10 per person; <br> • Bottle of mid-range wine = <a href="https://www.numbeo.com/cost-of-living/prices_by_country.jsp?itemId=14&displayCurrency=EUR" target="_blank">€5.00</a>; <br> • Bottle of water (1.5 litres) = <a href="https://www.numbeo.com/cost-of-living/country_result.jsp?country=Spain" target="_blank">€0.62</a>. <br> <br>
What happens if my wallet is lost, stolen, or damaged in Spain?
<br> Spain is known to be a safe country with friendly and helpful people. But this shouldn't stop you from being smart while you travel. If the majority of your cash is on your Caxton pre-paid travel money card, this will be automatically protected. However, in the worst case scenario, here are the list of major debit/credit cards' phonelines for you to call from outside the UK: <br> <br> • <a href="https://www.hsbc.co.uk/help/card-support/lost-or-stolen/" target="_blank">HSBC Bank UK</a>: +44 1442 422 929; <br> • <a href="https://personal.natwest.com/personal/support-centre/contact-us.html" target="blank">NatWest</a>: +44 1268 500 813; <br> • <a href="https://www.lloydsbank.com/help-guidance/customer-support/help-with-emergencies/help-abroad.html" target="_blank">Lloyds</a>: +44 1702 278 270; <br> • <a href="https://www.barclays.co.uk/help/customer-services/contact_service/" target="_blank">Barclays<a/>: +44 2476 842 099; <br> • <a href="https://www.santander.co.uk/select/support/support-abroad" target="_blank">Santander</a>: +44 1908 216674. <br> <br>
The cost of tourist attractions in Spain
<br>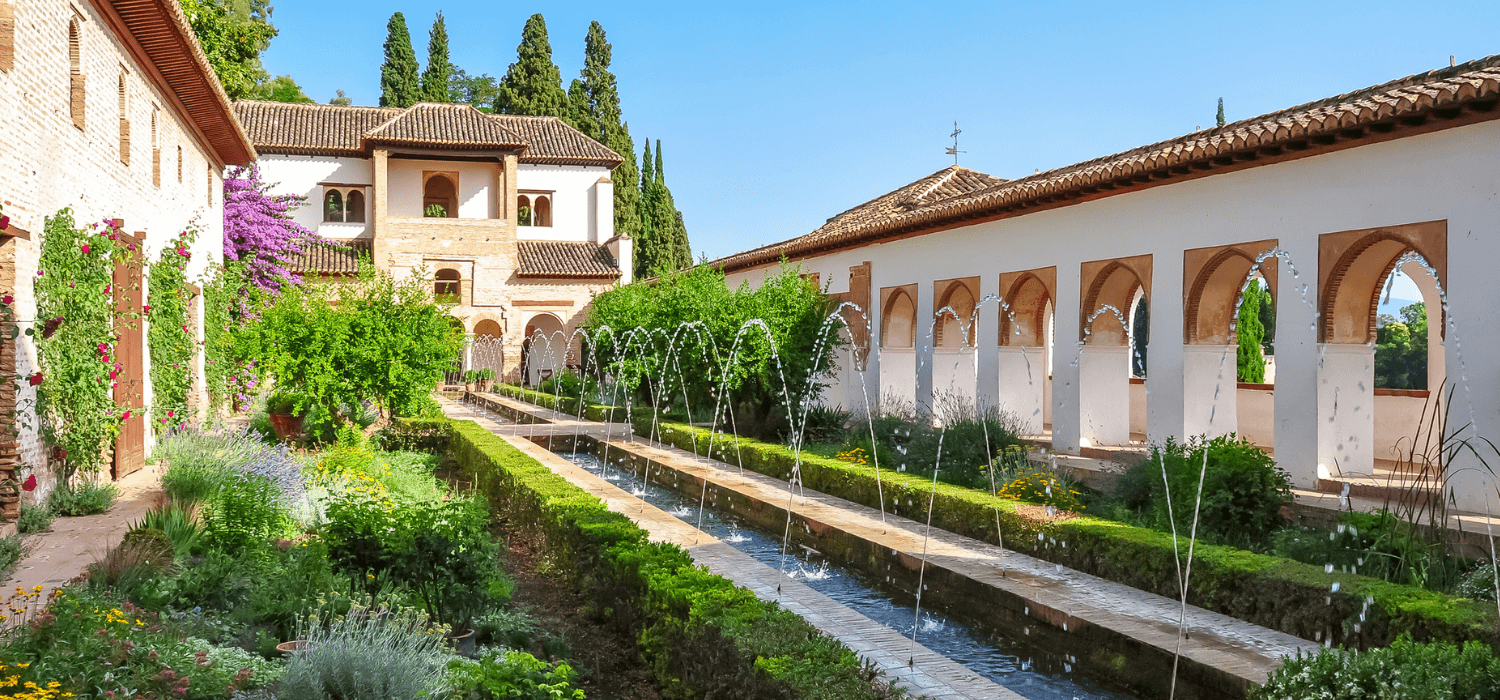 <br> <br> Home to sun-drenched, pristine beaches; charming coastline towns; and beautiful World Heritage spots, you'll find lots to see and do among paella lunches followed by siesta. While many of Spain's attractions are free to see, some of its most famous attractions require you to book and pay for tickets. Some examples include: <br> <br> • La Sagrada Familia, Barcelona: you can visit the city's most iconic building, the holy Basilica, via an <a href="https://sagradafamilia.org/en/tickets-individuals" target="_blank">individual ticket</a> for €26.00; <br> • The Alhambra Palace and Gardens, Andalusia: you're set to pay €14 for <a href="https://tickets.alhambra-patronato.es/en/" target="_blank">general admission</a> into the Alhambra, which includes access to Alcazaba, Nasrid Palaces, Generallife Palace and Gardens, and Palace of Charles V – making it the most popular entrance; <br> • The Royal Palace, Madrid: the Spanish royal family's official 18th-century residence, used today for state ceremonies, grants visitors a <a href="https://entradas.patrimonionacional.es/en-GB/informacion-recinto/6/palacio-real-de-madrid" target="_blank">basic entrance for a fee of €12</a>; <br> • The Alcazar de Segovia: the medieval fortress' <a href="https://entradas.alcazardesegovia.com/" target="_blank">entrance prices</a> vary from €6 to €9, depending on the areas you wish to visit. <br> <br>
What can I do with spare currency in Spain?
<br> While in Spain, it's a good shout to spend any remaining small amount of Euros on some traditional Spanish souvenirs, such as: <br> <br> • A flamenco dress; <br> • Spanish wine; <br> • Castanets; <br> • Salt.
---
<br>
The history of the Euro
<br> The Euro came into existence on 1 January 1999, though it had been a goal of the European Union (EU) since the 1960s. Notes and coins didn't come into circulation until 2002. <br> <br> Today, the Euro is the sole currency of 19 EU Member States, with the original dozen being joined by: Cyprus, Estonia, Latvia, Lithuania, Malta, Slovakia, and Slovenia. These countries constitute the "Eurozone". The rise of the Euro in its short lifespan is remarkable; with it now being the second largest reserve currency, as well as the second most-traded currency in the world after the United States' dollar. <br> <br>
---
<br>
Travelling to Spain? Then check out these articles:
Travel the world with the Caxton prepaid travel card. Experts in Travel Money.
Check out our Travel Money Guides for around the world:
Looking to travel to Spain soon? <a href="https://myaccount.caxtonfx.com/Account/login" target="_blank">Log into your Caxton account</a> to top up, or learn more about how and why a <a href="https://www.caxtonfx.com/cards/currency-card" target="_blank">pre-paid, multi-currency travel money Caxton card</a> is your smarter, cheaper way to spend money when abroad. <p> </p> Need to transfer money to Spain? Smart money pays ahead for accommodation! The simplest way to transfer money to Spain would be through an online money transfer service like the Caxton money transfer to Spain service. Get set up in 3 simple steps. <p> </p> <br> <br>

<br> <br>