What is the official currency in Thailand?
The currency of Thailand is the Thai Baht (THB). One THB is equal to 0.024 GBP (as of 22nd Feb 2023), meaning that you'll get ฿41.80 THB for £1. In Thailand, you will see the symbol ฿ to denote prices. <br> <br> Note: You can check the Bank of Thailand for the THB's latest value against GBP. <br> <br> Each THB comprises 100 satang. There are six different coins available: 25 satang, 50 satang, ฿1, ฿2, ฿5 and ฿10. Meanwhile, THB banknotes come in five denominations: ฿20, ฿50, ฿100, ฿500, ฿1000. <br> <br>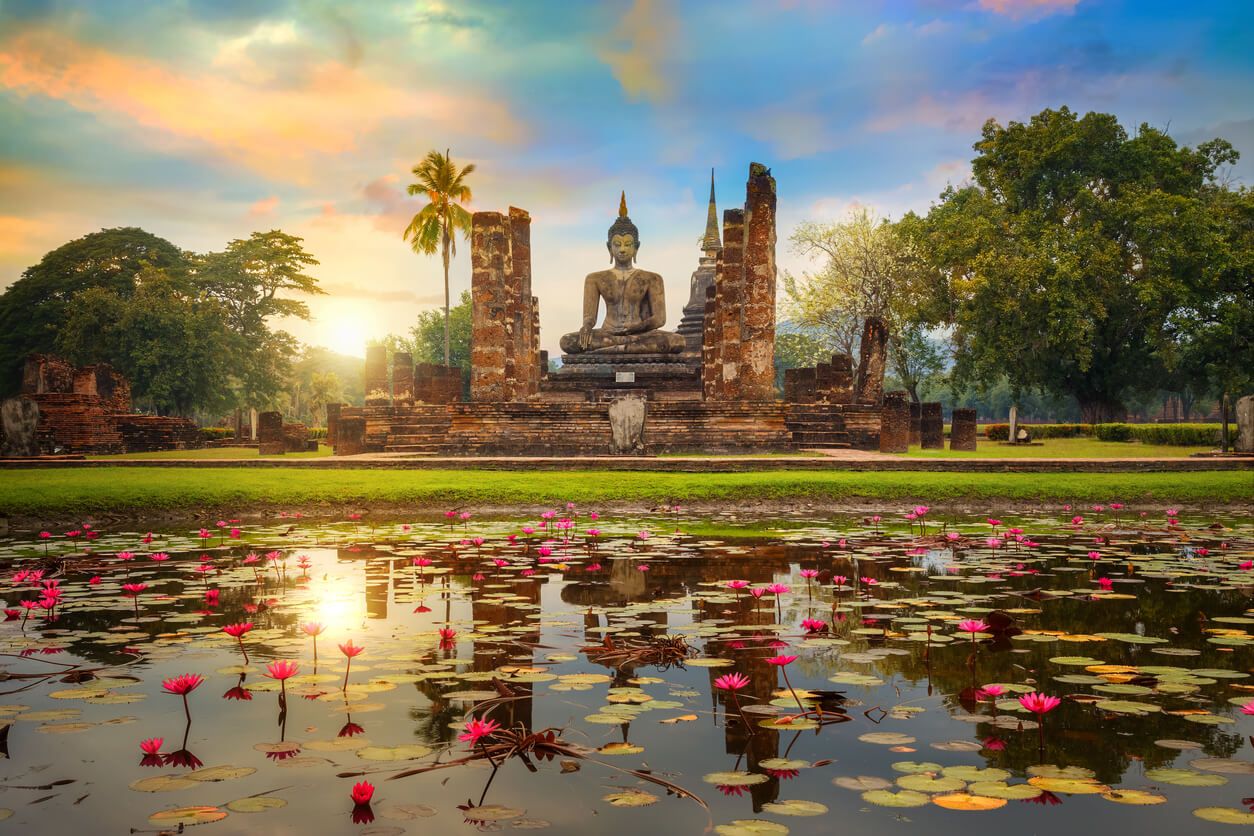 <br> <br>
Do I tip in Thailand?
Tipping has historically not been part of the culture in Thailand – at most, people would ask their favourite street vendor to keep the change. However, with the rise of tourism, most Thai people have the perception that tourists are wealthy and can afford to leave a small tip. And with the discrepancy in earnings, many tourists feel that they can well afford to leave a few extra Baht. <br> <br> The expectation tends to be that the higher end the restaurant, the higher the expectation is for a tip. However, it tends not to be higher than ฿100 for a ฿4000 meal. <br> <br> In hotels, it is a nice gesture to tip the staff. Cleaners tend to be poorly compensated for their work, so while it is not mandatory, many people feel that giving them a tip is appropriate. <br> <br>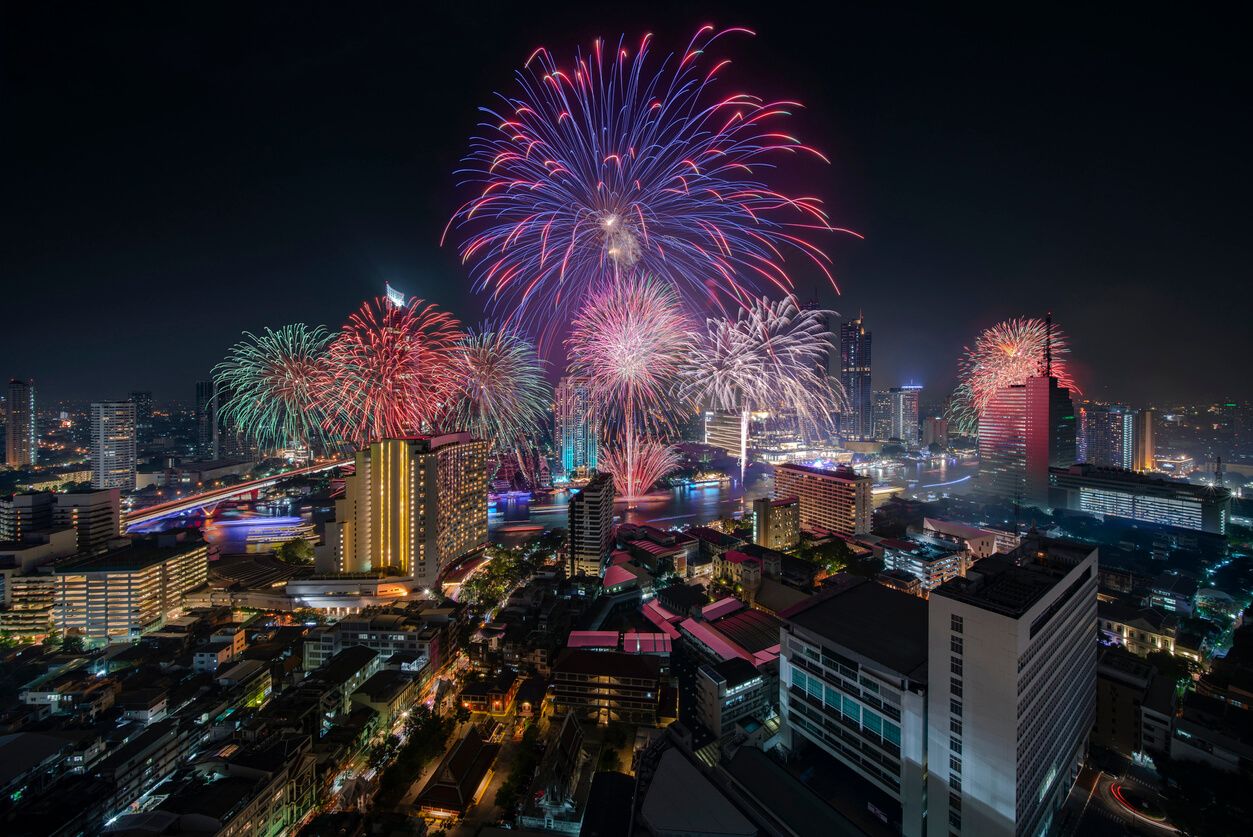 <br> <br>
Using Cash In Thailand
Cash tends to be more prevalent in Thailand than in the UK. Hotels, shopping malls and convenience stores will generally accept cards, but in street markets and tuk tuks they'll generally only accept cash. And missing out on the street food means missing out on a key part of the Thai experience! <br> <br> Card skimming and other ATM scams are common in Thailand, so it is a good idea to order cash in advance. Using Caxton's Cash Delivery service, you can order up to the equivalent of £5,000 securely to your home. <br> <br>
How to use the Caxton pre-paid travel card?
You can transfer the rest of your holiday spending money to a Caxton pre-paid travel money card – for safe and secure spending. <br> <br> Most international banks and card providers charge a fee for you to use their ATM machines. With a free Caxton pre-paid travel money card, you can open and access an account via our website or mobile app. Through either platform, you can top up your Caxton pre-paid travel money card and lock in favourable exchange rates – both ahead of travel. <br> <br> If you bring your bank card on your trip as a backup option, remember to inform your bank about your travel plans prior to departure so that transactions aren't identified as fraudulent. But be prepared to pay fees and high exchange rates, as is the norm with high-street banks. <br> <br>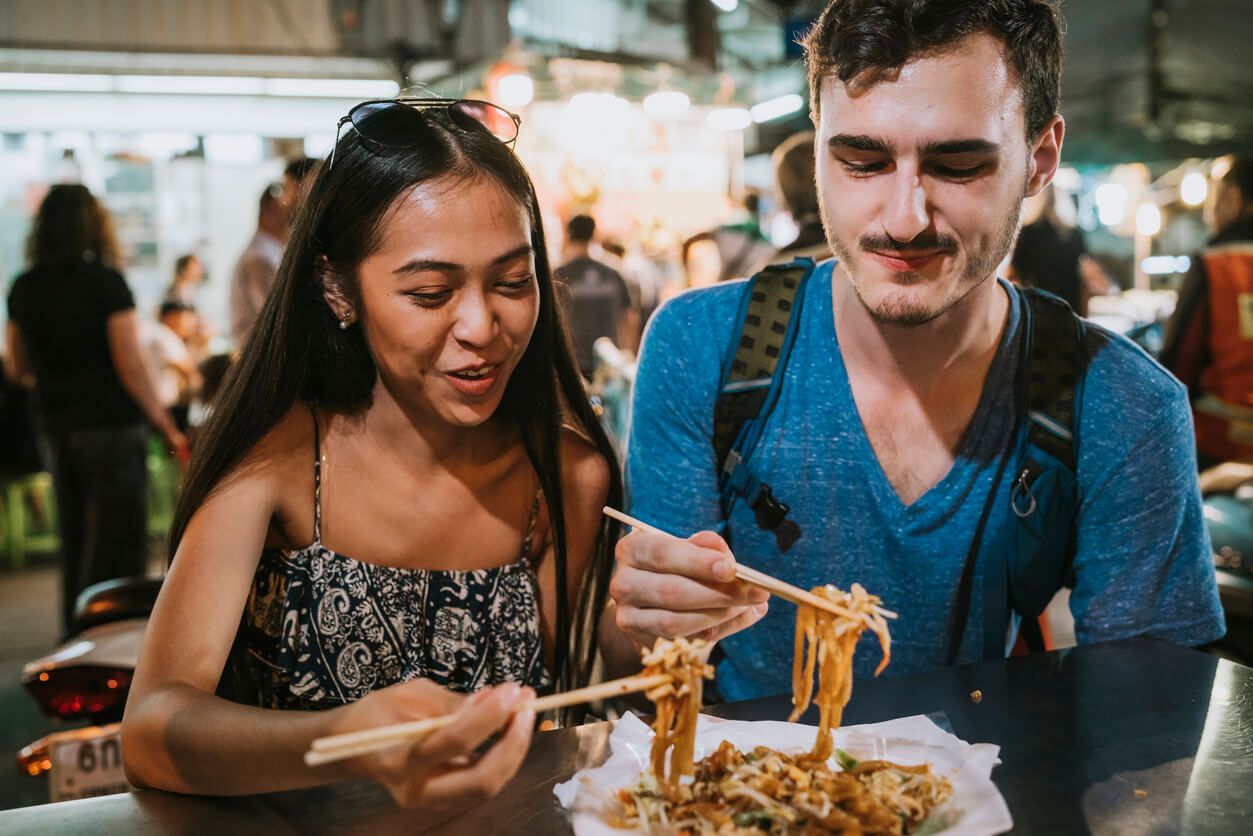 <br> <br>
The price of food and drink in Thailand
As a rough guideline, below is a list of the average costs of spending in a day in Thailand. <br>
Domestic beer = ฿57
7-day public transport pass in the bigger cities = about ฿980
Inexpensive restaurant meal = ฿75
Bottle of mid-range wine = ฿600
Bottle of water (0.33 litres) = ฿11.43 <br> <br>
What happens if my wallet is lost, stolen, or damaged in Thailand?
Thailand is one of the safest countries for travellers in South-East Asia. There are areas where social unrest may be a concern, but this tends to be rare in tourist areas. Do take normal precautions like not flashing your valuables around, but you'll most likely be perfectly fine. <br> <br> Of course, this doesn't mean that you shouldn't be careful. If the majority of your cash is on your Caxton currency card, this will be automatically protected as you can instantly block your card on the app. If you need to contact Caxton, our details are: <br>
For general enquiries <br> UK calls: 0333 123 1812 <br> Outside the UK: +44 (0) 207 201 0526 <br> <br> However, in the worst-case scenario, here is a list of major debit/credit cards' phone lines for you to call from outside the UK: <br>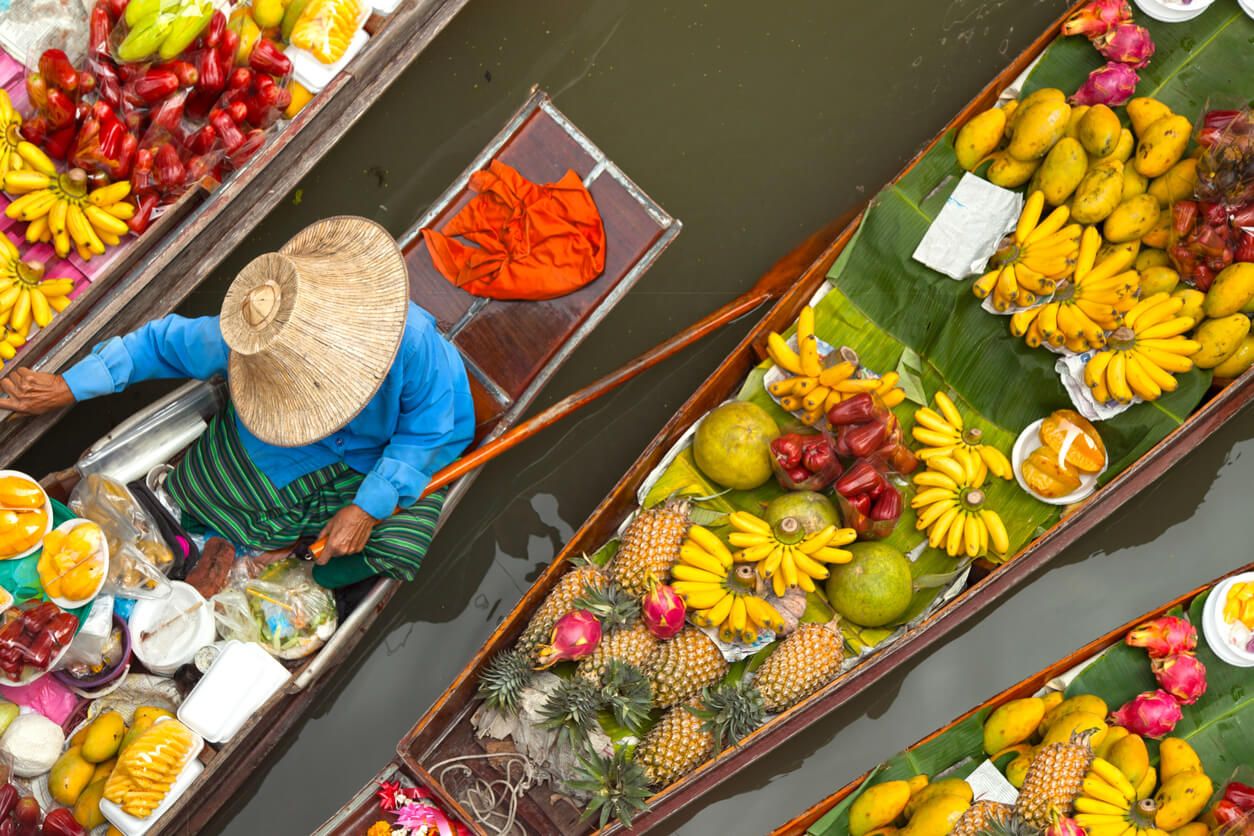 <br> <br>
The Cost of Tourist Attractions in Thailand
Thailand is known for its great beaches, beautiful jungle and vibrant cities. Depending on your interests, you can immerse yourself in traditional Thai culture, experience the delights of the modern cities, or an eclectic mix of both. <br> <br> Elephant Sanctuary: The Thai elephant is the national animal of Thailand and have been a popular attraction for tourists throughout the years. And while elephant rides used to be popular, in recent years there have been concerns about how the animals are being treated. However, you can still experience getting close to elephants at one of the many sanctuaries around the country. One of the most popular ones is Elephant Jungle Sanctuary with locations in Chiang Mai, Phuket, Pattaya and Samui. <br> <br> Coral Reef Dive: Thailand is known for some of the best diving in the world, and almost every island will have a dive shop. One of the most popular places is Koh Phi Phi, but you really can't go wrong wherever you choose. <br> <br> Floating Markets: There are countless floating markets in Thailand, but one of the most popular ones is Damnoen Saduak market near Bangkok. Vendors sell food and local souvenirs from boats on the river – but make sure to go early, as it gets quite crowded! The Maeklong railway market, where vendors have to pack up their stalls to let the train pass through at certain times of the day, is not too far away, either. <br> <br>
History of currency in Thailand
Some form of currency has been used in Thailand since the 1st century, in the form of handmade clay coins. And while the currency was originally called Tical, it's been referred to as Baht since the beginning of the 19th century. When in Thailand, avoid carrying notes in your back pocket, as it's considered a form of disrespect to the Thai king to sit on his image. <br> <br>
Planning a trip to Thailand soon? Log into your Caxton account to top up, or learn more about how and why a pre-paid travel money Caxton card is your smarter, cheaper way to spend money when abroad.