With the Summer holidays fast approaching, many of us are getting prepared for organised (or perhaps unorganised) chaos! Maybe it's your debut family holiday, maybe it's your first time travelling abroad, maybe you took a holiday as a family last year and it didn't go as planned? As excited as everyone is for a family holiday, the long-haul flights, the transfers to the hotel and sitting down to sample the local cuisine can all be challenging for children, and adults alike!<br> <br> Don't worry, you're not alone – with many families planning on heading away over the next few months, we've shared our top tips that will help make your trip a stress-free one (well, as stress-free as possible!). <br> <br>
---
<br>
At the airport and flying
<br>
Lines get longer, security gets tighter and therefore children get more and more fed up. You can ease the pain of airports, flying and travel money in the following ways:
Before booking flights, check to see if the airline offers special services for kids. Many airlines will offer free snacks, priority check-in, seat selection, and more.
Make sure to take advantage of pre-planning as much as you can. Getting a currency card and making sure that you know that you don't have to worry about your travel money can give you a sense of security even as things get hectic.
Get to the airport early and leave yourself plenty of time – you definitely don't want to miss your flight because it took an extra 15 minutes to get your buggy and bottles through security.
Booking your buggy onto the flight will make it much easier when travelling through the airport as you can take it right to the gate.
Do your homework and see what family-friendly activities there are to do at the airport. Most airports have kids' zones with play areas or TVs. Be sure to login to the free Wi-Fi too – iPads and mobile devices are always a helpful distraction when waiting around.
Depending on how old your child is, giving them their own hand luggage can create more space for snacks and toys and help keep them happy. The Trunki suitcases are a great idea as they are easy to pull along for children and can double up as a seat for tired legs.
The trick is to pack as little hand luggage for yourself as possible. At the end of a long day there's a good chance you'll be carrying at least one child, so you certainly won't want to be carrying 100 kilos of luggage too. <br> <br>
---
<br>
Hire a car
<br>
Whether it's for the duration of your holiday or even for a few days, renting a car is an excellent option for families wanting to avoid the hassle of public transport. We've all been there – 40-degree heat, 3 kids, rucksacks, inflatables et al, waiting for the local bus to take us to a water park. It's not fun! <br> <br> With a rental you can come and go as you please. If the kids are having a blast you can stay longer, or you can take little ones back to the hotel early without being restricted by bus and train times. You can stop as many times as you like in a journey and load the car to the max, which is great for longer distances. In addition, with plenty of options to keep the kids entertained in the car such as travel games, portable DVD players, activity books and snacks - it's a no brainer! Book in advance to get the best deal and organise collection from the airport to ensure a seamless start to your holiday. <br> <br> If you are travelling with young children, you'll need to organise a car seat. Most rental companies have car seats available at an extra cost, but you should confirm ahead of our trip to ensure availability. Don't forget you can always book your own car seat onto the plane if you prefer. <br> <br>
---
<br>
Accommodation to suit the whole family
<br>
No two families are the same, some like resorts and all-inclusive buffets, others like a more authentic local experience. Know your family's needs and book accommodation accordingly. Always consider safety when travelling with young children and check online reviews to make sure you're not just being sold the dream and arrive to a nightmare. <br> <br> Depending on what type of holiday you are going on, it is worth checking to see if the place you are staying has a children's club and facilities for children – entertainment, dedicated children's pool etc. While a family holiday is all about spending time together, sometimes it's nice to choose a hotel that runs a kids club. This will not only give you and your partner some alone time (and some peace and quiet) but it will also entertain your child and give them the chance to make some new friends. A lot of places have clubs for older children as well. <br> <br> It's also worth considering interconnecting rooms if you are travelling with a large family, or if there's a group of you that have a mix of older and younger children. During the day the rooms can open to become a large living space and by night, everyone gets the chance to enjoy a bit of privacy. <br> <br>
---
<br>
Tourist attractions and excursions
<br>
It's important to get your children involved in planning your holiday destination and the things you'll do there; if they're old enough, a family brainstorm is a winner. Do your research to find out what there is to do locally and prioritise what your family wants out of the trip. Consider the affordability and availability of activities and excursions before your trip, as you may need to pre-book. From water parks to animal attractions, the list is endless; do your research and budget appropriately. <br> <br>
---
<br>
Restaurants and dining
<br>
Whether you opt for an all-inclusive package deal or are planning on sampling the local cuisine, the last thing you want is to be frowned upon by other diners for having unruly children running around. Perfecting the art of family dining may be somewhat difficult but there's a few tips to help you on your way:
If sampling the local cuisine, make sure the restaurant you plan on dining at serves food you know your children are likely to eat, or even better go for a buffet style restaurant – kids think it's exciting to pick their own food.
Eat out early evening when there are less people and more families who are sympathetic to your strife. Or, they've got their own kids to deal with and cannot be bothered to pay attention to yours.
Opt for large busy restaurants where the noise level is higher and more likely to drown out your rowdy kids.
Ask for your kids' meals to be served as soon as they are ready – bad behaviour in restaurants is often a result of hunger and impatience for the food to arrive. As an alternative, pack some healthy snacks to avoid hangry kids from the offset, or order some bits for the table that can be picked on while you're waiting for your food.
Ask for an extra plate to cool hot food on — a few strands of spaghetti will always cool faster than a whole plate!
Keep the kids entertained with colouring or sticker books and any other portable toys or games you know will be a welcome distraction.
Always leave a healthy tip for the waiter/waitress. The bigger the mess on the floor, the bigger the tip. It's the right thing to do plus, they won't be so annoyed the next time a family walks in the door. <br> <br>
---
<br>
Holiday money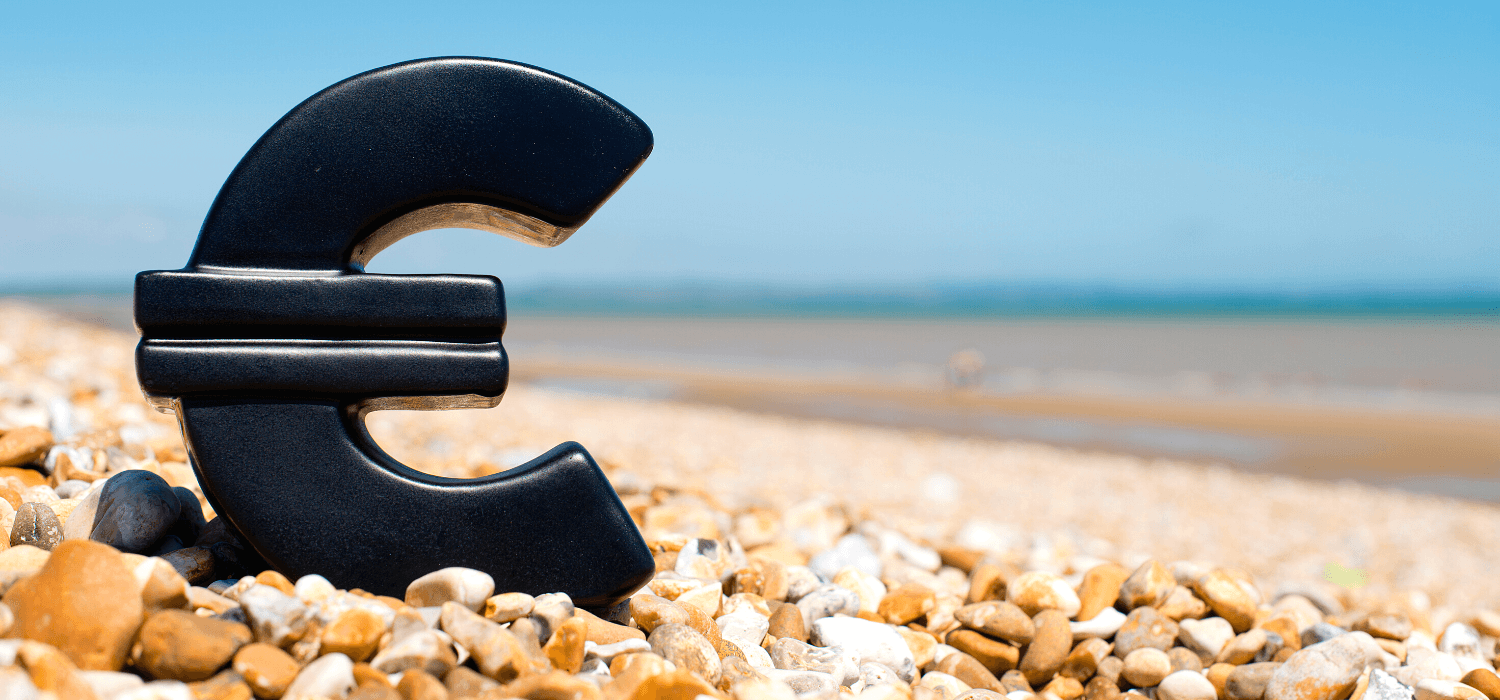 <br>
Currency travel cards are a great way to get the most out of your holiday money. Not only do they tend to offer great exchange rates, and few, if any charges when spending abroad, they also allow holiday makers to pre-load exactly how much they want to spend, meaning you are less likely to blow your budget. (For example, the Caxton Currency Card does not charge you for using ATMs abroad and could save you an average of £3 per cash withdrawal compared to your debit card.) <br> <br>
---
<br>
The Caxton Currency Card makes travel money simple. Enjoy fee-free spending abroad and get the best currency rates on your next adventure with the family when you use your Caxton Currency Card. Apply for yours today, or top up your existing card.