Easter is coming up rapidly and after polling our Caxton community we know there is one place you want to be: Orlando, Florida. Is it the theme parks, the hot weather or the opportunity to discover NASA secrets that's the draw? Whichever one you're in the mood for, in Orlando you can have it all. <br> <br>
Getting there
Located on the East Coast of the USA, there are several options for how to get to Orlando. While many airlines offer round trip flights with just one layover from London from £729pp during Easter, British Airways and Virgin Atlantic both fly direct in just under 9.5 hours. Direct flights start from only a little more at £749pp round trip, not to mention the time savings of flying direct. <br> <br>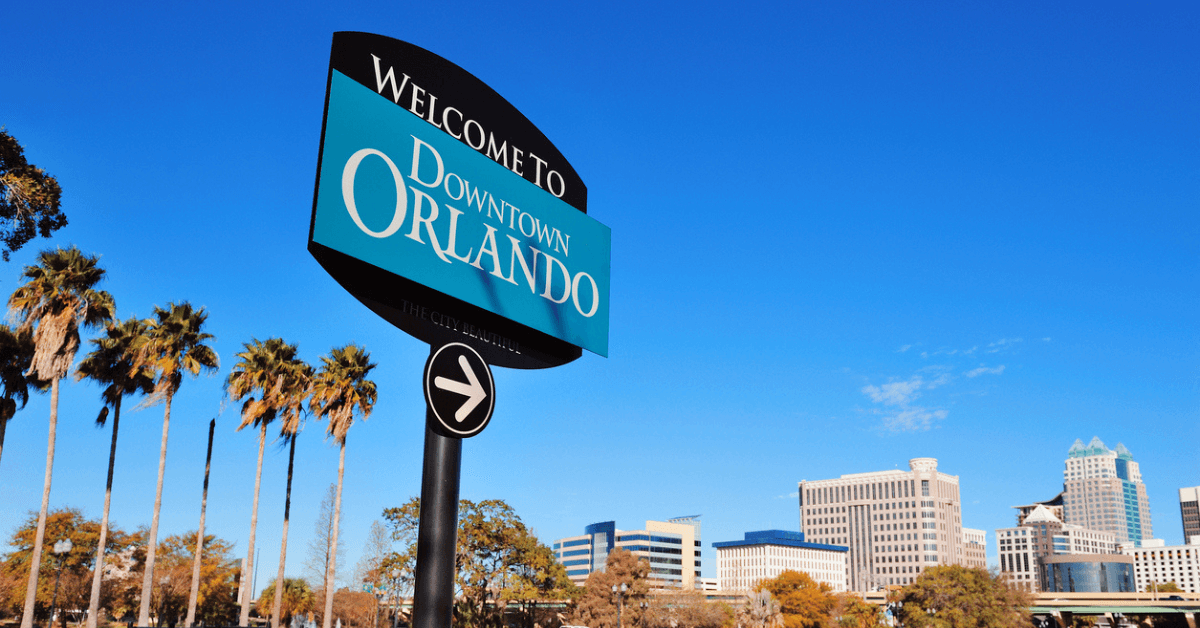 <br> <br>
Staying there
Where to stay in Orlando depends on why you're there. Many people go specifically for the theme park resorts, in which case you may want to stay in the resort. In fact, if your primary reason for visiting is Disney World, Virgin Atlantic offers package holidays from £982 per person for a week, including flights, accommodation at one of the Disney Resorts and extra early entry to the parks. <br> <br> Most of the hotels in Orlando are between downtown and the Disney and Universal resorts, so wherever you stay, you'll find it easy to get around in the city. If you're more interested in experiencing the city rather than the theme parks, there are many great options around the city, and most of them also offer free shuttles to the parks. <br> <br> The Hyatt Regency Grand Cypress Resort is one of the highest rated hotels in the city, and it's close to both Disney World and Universal. Rooms start from £331 per night and includes access to the Marilyn Monroe spa lounge as well as the Jack Nicholson golf course. If you'd like to stay in a quieter, more family friendly area, the Gaylord Palms in Celebration is great for families. Rooms in this hotel with separate pools for adults and children start from £318 per night. <br> <br>
<br> <br>
What to do in Orlando - The theme parks
If you've picked Orlando as your holiday destination, there's a good chance the theme parks are high on your list, so let's start there. There are six Disney parks alone (two of them being water parks), plus the three Universal parks, and various other smaller options. In no particular order, they are: <br>
Disney Magic Kingdom – the classic Disney park, with Cinderella's Castle
Disney Epcot – All the corners of the world, but Disney-ified!
Disney's Hollywood Studios – where fans of newer Disney movies like Star Wars and Toy Story can enjoy stepping into their favourite movies
Disney's Animal Kingdom – an animal lover's dream, with live animals and fast rollercoasters
Disney's Blizzard Beach – a place to enjoy both snow and surf
Disney's Typhoon Lagoon – where children and adults alike can enjoy sharks, surfing and long waterslides
<br> Tickets for all the Disney parks start from £519 for a 7-day ticket – and you'll need that long if you want to enjoy everything the parks have to offer! <br> <br> As for Universal parks, they too offer a variety to choose from: <br>
Universal Studios Florida – the classic park, with attractions from Harry Potter, Despicable me and the Simpsons
Universal Islands of Adventure – for adventure lovers, with attractions from Jurassic Park
Universal's Volcano Bay – their newest water adventure park, with water slides and other fun water attractions
<br> A 14-day ticket to all three parks starts from £337 and includes early entry. <br> <br>
<br> <br>
What else is there to do?
Once you're done with the rollercoasters, Orlando offers many other fun things to do as well. And while the city itself isn't close to a beach, you're only an hour away from both the Atlantic Ocean and the Gulf Bay. But while in the city, make sure not to miss these pearls: <br> <br> Old Town may look like another theme park, but it is so much more. This recreation of a classic Florida town has been open since 1986, and offers live entertainment and many great food options. Car lovers will want to head there on a Sunday for the weekly classic car showcase! <br> <br> The Kennedy Space Centre is located just an hour away from Orlando, and forms a key part of the city's history. Acting as NASA's primary launch location, the centre offers opportunities to see real space travel artifacts and learn more about the history of space exploration. <br> <br> And if you need to get away from the hustle and bustle of a city that has more theme parks than anywhere else in the world, the Harry P Leu Gardens offer an urban oasis with native American plants. If the children aren't ready to leave the blinding lights of Universal and Disney, don't worry – they will love the Dinosaur exhibit. <br> <br>
---
<br>
The Caxton Currency Card makes travel money simple. Enjoy fee-free spending abroad and get the best currency rates on Disney tickets and space exploration with your Caxton Currency Card. Apply for yours today, or top up your existing card.