With Mother's Day only a month away falling on March 19th, you may want to start considering how you want to celebrate. Whether you're taking your mum, nan, or influential woman in your life on a weekend retreat, or if you're traveling to a sentimental destination to honour someone who is no longer with you, we've got some inspiration to share.
---
<br>
Aix-en-Provence, France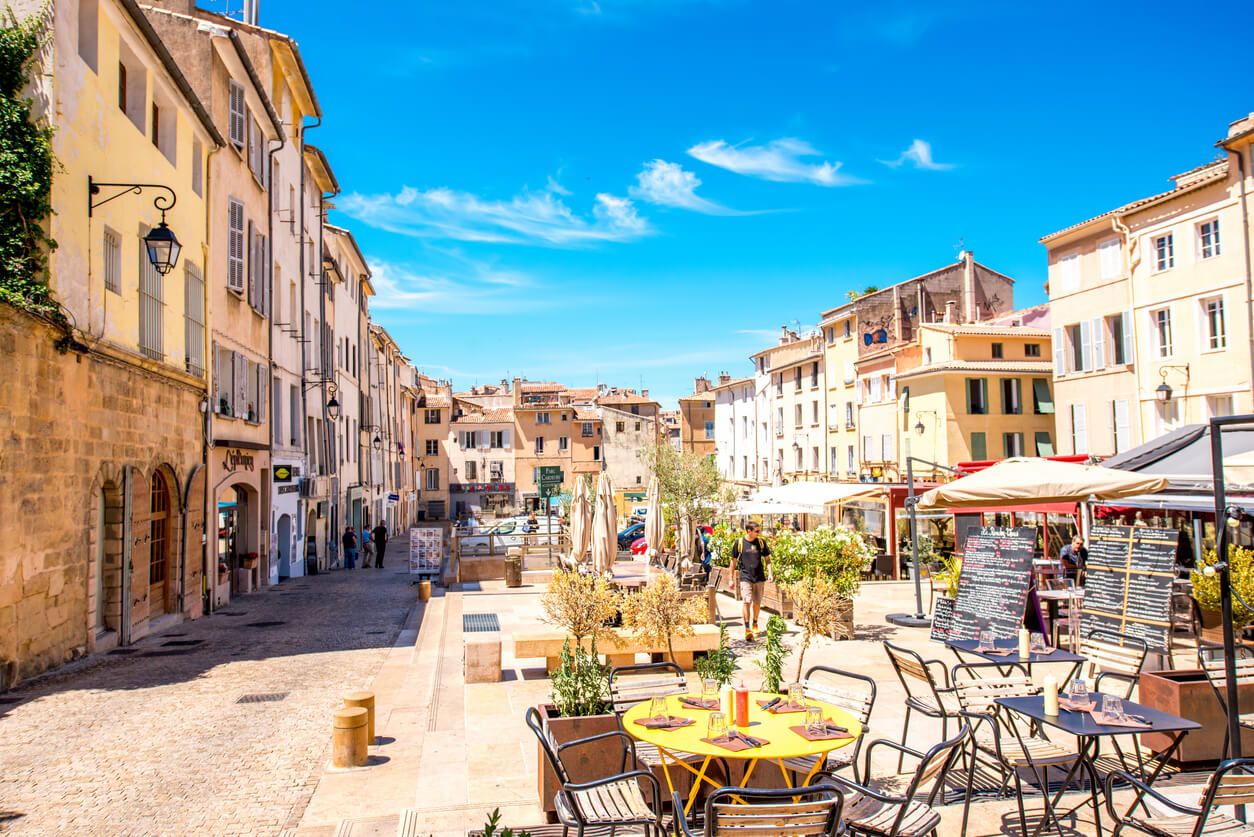 <br> <br> Located in the South of France, Aix-en-Provence offers a lot of history and good food. If you've only got a day or two there, consider booking a comprehensive tour of the area, like this one. For £107.78 per person you can embark on a 9-and-a-half-hour tour of the area, visiting Les Baux de Provence, Avignon, and Châteauneuf-du-Pape. You're accompanied by a tour guide who will share insight and commentary along your journey. After a day of sightseeing, you finish your tour off with a wine-tasting session inside a Châteauneuf-du-Pape winery. <br> <br> If you want to treat your mother-figure to a hotel fit for A-list celebrities, take a look at Renaissance Aix-en-Provence Hotel. You'll have access to a spa with a heated indoor pool, steam room, fitness room, and 2 treatment cabins are also available to book into. You can also book a family room that comes fitted with two double beds, meaning that you can both spread out and sleep in luxury for a long weekend. These rooms start from £377 for a two-night stay over the Mother's Day weekend. <br> <br> If you want to finish your stay with bang, try some contemporary and up-market French cuisine at Mitch. Prices range between €23 - €45 per person, and the restaurant is vegetarian friendly too. <br> <br>
---
<br>
Barcelona, Spain
<br> <br> In the Northeast of Spain, Barcelona is an amazing place to take your inspirational woman if they love history and adventure. Book a guided tour of Sagrada Familia with a guide and a visit to the towers for a photo opportunity for only €40 per person. It's best to note that if you are planning on entering the Basilica it is a Catholic place of worship and there are a few dress code requirements to meet. Trousers and skirts must go to at least mid-thigh, no see-through clothing, and no clothing that celebrates any sort of festivities, nor with any decorations designed to distract or draw attention for artistic, religious, promotional or any other purposes. <br> <br> Treat yourselves and book into The Hoxton in Poblenou. Perfect for a long weekend stay, rooms start at £414, and you can upgrade to have a room with a view. The hotel itself is a design-lovers dream with interesting and unique interior design throughout the entire building. It also offers an outdoor pool, houses two restaurants, and a bar. <br> <br> To top off your stay, indulge in some great food from Bodega Biarritz 1881 Tapas bar. A great thing about this restaurant is that they run a 'suprise menu only', meaning that the dishes you'll be able to order on the night will be a mystery until you get there! If you do want to eat here though you best prepare and plan as they take walk-ins only, so be prepared to queue for your table, but we're sure the food is worth it. <br> <br>
---
<br>
Lisbon, Portugal
<br> <br> Lisbon is definitely the place to go if you want a more relaxed and easier holiday. With gorgeous pastel buildings, hilly streets and a seaside view, Lisbon really offers a relaxing retreat for a weekend away. For a relaxing wander head to Monsanto Forest Park, which has been dubbed as "Lisbon's Lungs". It's a 900-hectare green park with cycle paths and view points, and it's teaming with local wildlife including squirrels, rabbits, owls, and bats. <br> <br> For a place to rest and chill out in the evenings, Memmo Príncipe Real - Design Hotels offers an outdoor pool, private parking, a restaurant, bar, and a great breakfast. The building has a timeless and contemporary architectural style, and features classic vintage furniture, contemporary paintings by Miguel Branco and a piece by Iva Viana. <br> <br> For a bite to eat, Re'Tasco offers a great selection of meats and fish dishes, and you can treat the two of you to things like Wagyu Rump Steak for €43 or Octopus Fillets with a coriander risotto for €19.90. <br> <br>
---
<br>
Wherever your taking your inspirational woman, be sure to take your Caxton currency card on the adventure. Apply for yours today or login to your account to top up ready for your next trip.